Using Ice and Heat for Pain Treatment
Using Ice and Heat for Pain Treatment
Written By Family Chiropractic Center on October 15, 2021
---
When to Use Ice and When to Use Heat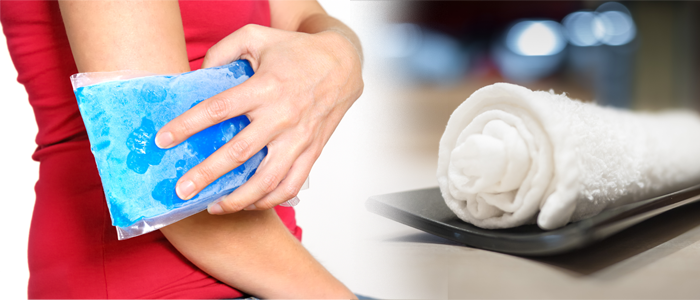 Many people know that ice and heat can be useful in easing pain and discomfort, but how do you decide when to use heat and when to use ice? Not all kinds of pain and discomfort react the same way to high and low temperatures. Keep reading to learn what kinds of pain and discomfort are best handled with ice and heat.
Although ice and heat can work wonders for pain relief, chiropractic care could be one of your best options for effective and long-lasting pain management. Our chiropractic doctors at Family Chiropractic Center, Dr. Andrew Charni and Dr. Sandra A. Fico, have been helping clients in Coral Springs with pain relief that's more permanent and effective than ice or heat could ever provide. Schedule an appointment today to speak to one of our experienced chiropractors.
When to Treat Pain with Ice
If you have an acute injury or you are suffering from swelling or inflammation, opt for an ice pack to treat your pain. Using ice on inflamed injuries will help dull the pain without irritating the inflammation. On the other hand, inflammation reacts poorly to heat. Ice can also work great for headaches, helping to relieve the pain and lessen the throbbing sensation often associated with migraines. Contact us at Family Chiropractic Center to learn more about pain management from our health care professionals.
When to Treat Pain with Heat
Heat is a better option if you are experiencing stiffness and tension in your joints or muscles. Heat will stimulate blood flow to affected areas, loosening them up and lessening pain. Never use heat for a recent acute injury! It's important when using ice and heat for pain to apply these treatments moderately; you don't want to burn yourself while treating another condition. Although heat and ice can provide short-term pain relief, if you are seeking lasting, long-term results, you should consider an option like chiropractic care.
Pain Treatment at Family Chiropractic Center
We invite you to visit us at Family Chiropractic Center to discover why so many residents of Coral Springs, Florida, and beyond choose us as their chiropractic clinic of choice. Enjoy a professional, comfortable atmosphere during your consultation with one of our chiropractic specialists, who will create a customized treatment plan for your pain.
Schedule an Appointment Online
Schedule an appointment with us online to get started with us at Family Chiropractic Center. Call today to learn more about the range of life-changing services we provide and to find out how we can help you.

Posted In: Chiropractic Heat Therapy Cold Therapy Pain Relief