Neck and Back Pain Are NOT Just Part of Getting Older
Neck and Back Pain Are NOT Just Part of Getting Older
Written By Family Chiropractic Center on June 28, 2021
---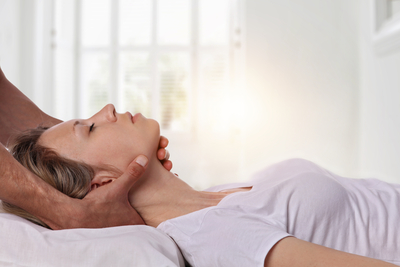 An alarming number of patients have been told by their primary care physician that back and neck pain are simply part of getting old. This couldn't be farther from the truth. Pain is your body's way of telling you something is wrong.
At Family Chiropractic Center in Coral Springs, we properly assess the functionality of the joints in your neck and back, and listen to what your whole body is saying about how to get pain free. We utilize a whole body approach to health and wellness.
The Whole Body Approach to Back and Neck Pain
Our mission is to get you back to all of the things in your life that you love as soon as possible. If your back and/or neck hurt, it means that something in your body is probably out of balance. The spine houses and protects your Central Nervous System. It is the critical structure that allows the rest of your body to stay connected to your brain and spinal cord.
Your nervous system controls everything. We use total body modification (TBM) and neurosomatic programming (NSP) to identify areas of high stress and determine how to relieve it via increasing mobility, decreasing inflammation, and loosening tight muscles. Essentially, we tap into the body's software to help it debug and improve nerve function head to toe.
TBM is a holistic technique that utilizes muscle testing and reflex points to remove blockages and empower your body to heal itself. This also lets your body's natural energy work for you. It is a simple, painless process. TBM helps your body to regain health and balance.
NSP is a systematic and organized method of re-establishing homeostasis within your body. NSP's techniques and procedures utilize your body's inherent ability to analyze and correct physiological errors. NSP will help you emerge from illness and regain optimum health.
Get Total Body Back and Neck Pain Relief In Coral Springs
Dr. Charni and Dr. Fico have been in practice together since 1986. Together they have combined their knowledge and talents to create the integrated web of work known as Neuro-Somatic Programming. They believe that NSP is the next leap forward in alternative and functional healthcare.
Have questions or need to schedule an appointment? Call us at (954) 341-9988 or go online and fill out a contact form.

Posted In: Chiropractic Neck Pain Treatment