Is Chiropractic Care Dangerous?
Is Chiropractic Care Dangerous?
Written By Family Chiropractic Center on April 3, 2022
---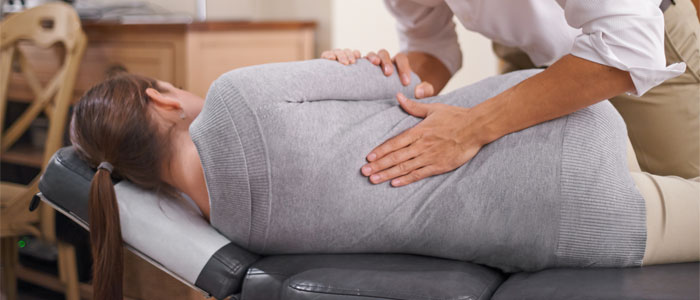 Will it break my bones? Do chiropractors know what they're doing? There are a lot of misconceptions and myths surrounding chiropractic care. As an office that has been helping patients for more than 30 years, we've heard it all. The Family Chiropractic Center in Coral Springs, FL, is happy to answer common questions surrounding chiropractic care, including how safe it is for patients.
Common Myths Around Chiropractic Safety
One of the most common myths surrounding chiropractic care is whether or not it is safe. Some see adjustments as doing more harm than good, but the truth is that adjustments are very safe. Studies have demonstrated that chiropractic care reduces pain and improves overall symptoms associated with back and neck pain.
Due to the way adjustments are performed, some patients worry that something could go wrong and they could become paralyzed. However, chiropractors are experts in the anatomy of the spine and central nervous system. They are trained to conduct adjustments in ways that are safe for the patient, leaving an extremely low chance of complications.
Safe and Effective Chiropractic Care in Coral Springs
In short, chiropractic care is not dangerous. When practiced by a licensed chiropractor in a reputable office, this type of care provides great benefits to patients.
On top of providing expert care for conditions of the spine and neck, our chiropractors also offer physical therapies. In many cases, we offer massages and acupuncture as a way to help patients improve their sleep and better manage their health.
Chiropractic care can be a safe way to treat your ailments without the use of painkillers or invasive surgery. While it is not a cure-all, it can help nip many ailments in the bud before they become chronic.
See for Yourself: Visit Family Chiropractic Center Today
Chiropractic care has proven to be a safe and effective way of treating a number of conditions. From low back pain to headaches, many patients find chiropractic adjustments target their pain at the source. However, we understand that not every patient is the same. Chiropractic care is generally effective, but we cannot guarantee that it will work for everybody.
If you are on the fence about visiting a chiropractic office, visit a practice that has been in business for more than 30 years. The Family Chiropractic Center is ready to help you put an end to your pain. Give us a call at (954) 341-9988 or schedule an appointment online.

Posted In: Chiropractic Physiotherapy Massage Therapy