Florida Residents Have Just 15 Days to Seek Medical Attention for Auto Accident Injury
Florida Residents Have Just 15 Days to Seek Medical Attention for Auto Accident Injury
Written By Family Chiropractic Center on April 26, 2021
---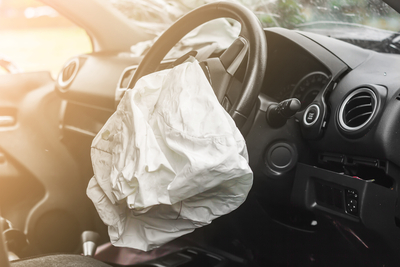 Florida has the 15-day rule stating that you can't file a PIP insurance claim after that timeframe is up. Come day 16, you're on your own. The rule exists to 1) get people to seek medical attention as soon as possible, and 2) make it clear that injuries are actually related to the accident.
Considering the fact that it can take months for injuries to manifest, 15 days is not a lot of time. We at Family Chiropractic Center in Coral Springs want to help protect your benefits, save you money, prevent physical pain, and shield you from insurance nightmares.
Small Injuries Can Create Chronic Lifelong Problems
Our documentation will be critical should you need to take legal action. Roughly two-thirds of auto accident victims sustain a whiplash injury, and many of them won't realize it until up to two days after the accident. Data shows that 45-85% of whiplash victims suffer symptoms even five years later, most of them due to the loss of integrity in the spine due to the accident.
Adrenaline may mask immediate pain after an auto accident. We can examine you and document injuries even before you become aware of them.
The other biggie is concussions. It can take days or even weeks to realize you have a concussion, and it takes only a minor concussion to develop long-term health problems, including memory loss, chronic headaches, and vertigo.
At Family Chiropractic Center, we care for you without having to resort to prescription drugs or surgery. Instead of masking the symptoms, we get to the cause. A car accident throws your body out of whack. We use the latest techniques to put you on the path to healing.
Get Checked Out in Coral Springs for your Auto Accident Injury
Dr. Charni and Dr. Fico have been in practice together since 1986. Together they have combined their knowledge and talents to create the integrated web of work known as Neuro-Somatic Programming. They believe that NSP is the next leap forward in alternative and functional healthcare.
Have questions or need to schedule an appointment? Call us at (954) 341-9988 or go online and fill out a contact form.

Posted In: Chiropractic Auto Accident Injury