Coconut Creek FL Chiropractor
Effective Treatment Options Aimed at Relieving Your Pain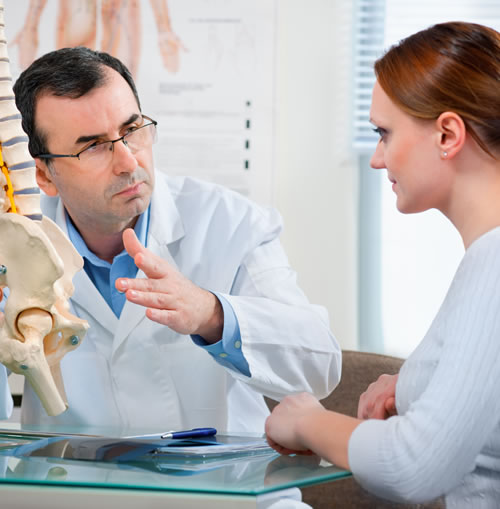 If you have been injured in a car accident or complete strenuous work, it is likely that you will encounter a back issue or other medical condition that will require chiropractic care at some point in your life. Chiropractic care is often used to treat pain caused by various sources, such as back, neck, or joint injuries or disorders and headaches. Our Coconut Creek FL Chiropractor will evaluate and determine which of the following services are best suited to treat your condition:
Chiropractic adjustments

Total body modification

Neuro-emotional technique

Neuro-somatic programming

Nimmo receptor tonus

Graston technique

Proprioceptive neuromuscular facilitation stretching

Therapeutic ultrasound

Electric muscle stimulation
As experienced Coconut Creek FL Chiropractors, can explore all viable options to resolve your pain.
Holistic Care to Treat Your Whole Body

As a respected Coconut Creek Fl Chiropractor and wellness center, we offer a number of supplemental services to help treat your whole body, mind, and spirit, including:
Nutritional counseling – Our nutritional programs can help you combat insulin resistance, improve your digestive health, boost your immune system, and improve your energy levels. We also offer a full line of nutritional supplements. When combined with targeted chiropractic care, nutritional counseling can help speed your recovery.
Massage therapy – Massage therapy is often used as a core component to many physical rehabilitation programs and provides benefits for many chronic conditions.
Colonic irrigation –Colonic irrigation is an alternative medicine therapy that removes toxins from the intestinal tract. It is particularly effective for patients who suffer from digestive irregularities and may help restore better health.
Fitness and exercise programs –We also offer fitness and exercise programs that are targeted at helping you achieve better health outcomes. Exercise can increase energy levels, boost your immune system, and improve your mood. We offer several beginner to intermediate level resistance training to help your recovery and improve your overall health.

Our staff is dedicated to helping you achieve results, improve your quality of life, and restore your health to optimal levels. We will consider all possible treatment options and weigh them with your medical history, previous results, and life challenges to tailor a personalized treatment plan for you.
Contact an Experienced Coconut Creek FL Chiropractor

At Family Chiropractic Center in Coral Springs, Florida, we are committed to helping you achieve optimal results and reclaim the quality of life you had before your accident or injury. We will work closely with you to develop a personalized treatment plan targeted at meeting your care objectives. Learn more about our services by calling us at (954) 341-9988 or learn more about How to Become a New Patient.