There's No Such Thing as Slipped Discs
There's No Such Thing as Slipped Discs
Written By Family Chiropractic Center on September 15, 2021
---
Slipped Discs Are a Myth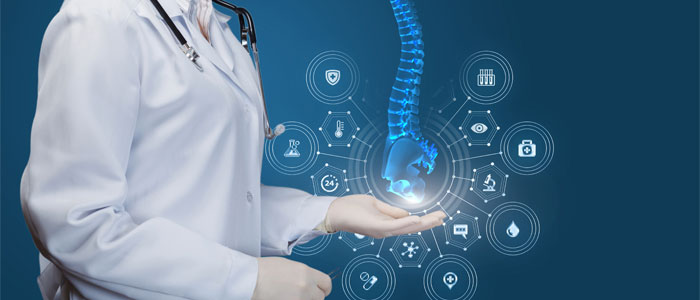 You may have heard of people who suffer from slipped discs, or you may have been told that you yourself suffer from this condition. But did you know that slipped discs are a myth? Because of the structure of your spinal column, it is virtually impossible for your discs to slip out of their positions. Patients who believe they have slipped discs are more likely to be suffering from bulging or herniated discs.
Regardless of the terms you use to describe these painful conditions, however, chiropractic is a viable option for the back pain treatment you might need to cope with them.
Dr. Andrew Charni and Dr. Sandra A. Fico at Family Chiropractic Center in Coral Springs, FL, can provide quality chiropractic care to relieve you of back pain associated with herniated or bulging discs. Schedule an appointment with us today.
Back Pain Treatment for Herniated or Bulging Discs
The rubbery cushions in your lower back, your spinal discs, are crucial to the operation of your back and the rest of your body. When these discs are herniated or bulged, serious symptoms can follow – among them, severe back pain.
A disc becomes herniated when the soft nucleus of that disc tears through the annulus and leaks into the spinal cord. A bulging disc, on the other hand, does not tear outside the annulus to the point where leakage occurs. Whether you suffer from herniation or bulging, you might experience excruciating pain.
Chiropractic can effectively help you relieve back pain associated with herniated or bulging discs without you having to resort to invasive measures. Visit Family Chiropractic Center in Coral Springs for a personalized back pain treatment plan today.
Visit Family Chiropractic Center for Back Pain Treatment
Our chiropractors have been treating Coral Springs residents who suffer from pain related to herniated or bulging discs for years. Our no-wait policy means that you will be seen immediately; your pain doesn't wait, and you shouldn't have to either. Our large, private treatment rooms and friendly staff will put you right at ease as you seek to overcome your pain.
You can schedule an appointment with us online without picking up the phone. Call us at 954-341-9988 if you'd prefer! Take the first step towards back pain treatment today.

Posted In: Chiropractic Back Pain Treatment Bulging Discs Herniated Discs